A full service salon for men, women and children.

Expert care for your hair and nails.
Year-round tanning for your body.




Monday - Thursday: 9:00am - 7:00pm
Friday: 9:00am - 6:00pm
Saturday: 9:00am - 4:00pm

Sunday hours available by appointment

Hair Force and TanFasTics is a locally owned and operated full service hair styling, nail, waxing and tanning services family salon celebrating 35 years of service to Andrews AFB and the surrounding Prince Georges County area, a suburb of Washington DC.

Hair Force is conveniently located off Route 5 Branch Avenue about 3 miles south of the Capital Beltway Route 495 just outside the Virginia Avenue gate of Andrews Air Force Base.
Our clients come from these areas in Prince Georges County MD: Beltsville, Berwyn Heights, Bowie, Cheverly, College Park, Crofton, Davidsonville, Glenn Arden, Glenn Dale, Greenbelt, Hyattsville, Landover, Lanham, Largo, Laurel, Mitchellville, New Carrollton, Riverdale, Seabrook and Upper Marlboro.
Hair Force strives to provide: Quality hair, tanning, and nail services to our clients including:
Women's, Men's, Children's Haircuts

Full service cut, color and chemical services

Manicures and Pedicures, Fingers and toes complete

Tanning

The latest in tanning technology

Perms

Coloring
Waxing … and much more
Hair Force offers a wide variety of services and products as well as customized services to accommodate all of our client's personal needs. Call or Email us for more info.
Hair Force is the best family hair care service available.
Hair Force's expert stylists: Theresa, Sheri, Christina, Sarah, Kristen, Amy, Peggy, Diane, Becky and Cindy look forward to meeting you and making you look your best, while continuing our education so we may serve you better.
We are always here for you, our customer.
Women's, Men's and Children's Haircut Pricing
HAIRCUTS

ALL Prices may vary with length of hair
S/Scissor Haircut
$35.00+
S/Scissor Haircut/Blow-dry
$44.00+
S/Style
$33.00+
S/Blow-dry
$35.00+
S/Scissor Haircut/Blow-dry/Flat Iron
$57.00+
Bang Trim
$5.00+
Clipper Haircut
$28.00+
Clipper Haircut W/ Military ID
$23.00+
Flat Top
$28.00+
Beard
$10.00+
Mustache
$3.00+
TREATMENTS
Repair Treatment
$15.00+
Olaplex Stand Alone
$50.00+
Updo
$65.00+
CHEMICAL SERVICES
Perm Regular Wrap
$95.00+
Spiral Perm Wrap
$140.00+
Color
$90.00+
Cap Frosting Highlight
$90.00+
Foil
$115.00+
Foil Long Hair
$140.00+
Virgin Bleaching
$100.00+
ALL CORRECTIVE COLORS REQUIRE A MINIMUM OF A $50.00 DEPOSIT
Corrective Color
Price by Consultation
Balayage
Price by Consultation
Platinum Card
Price by Consultation
Brazilian Blowout
Price by Consultation
WAXING
Eyebrow
$12.00+
Lip
$12.00+
Chin
$12.00+
All prices are subject to change. Prices may vary with length of hair.
There is a 1 week window following a haircut or chemical service to allow for adjustments with same stylist.
*All prices are subject to change at any time.
*ABSOLUTELY NO REFUNDS
Pamper yourself by discovering the Chinese Traditional methods for relaxation aimed to give a balanced full body treatment.
Tui Na Massage Therapy is an ancient healing art that has been enjoyed and practiced for over 5000 years.

Rahel Massage Therapy & Reflexology Pricing:
Full Body Massage - 60 min
$65.00
Half Body Massage - 30 min
$40.00
Foot Reflexology - 60 min
$65.00
Foot Reflexology - 30 min
$40.00
Full Body Massage - 90min
$100.00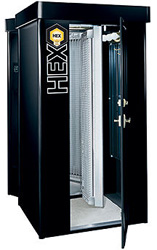 Tanning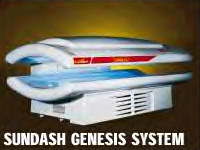 Hair Force proudly uses Hex, Wolff, Ergoline, and Sundash tanning beds and booths.

HEX upright tanning booth... Indoor tanning the natural way! Unlike tanning beds HEX vertical tanning booths allow you to stand and move around while tanning, resulting in the best tan attainable.

We offer gift certificates!
*Please be advised, the health care reform bill requires us to charge a 10% tanning tax on all tanning packages.
*PLEASE refrain from using any everyday mineral based oils or lotions in our tanning equipment. This ingredient Will ruin and cloud the acrylics. We offer a wide variety of tanning lotions that can be used both indoors and outdoors.
Are you concerned about recent news about tanning? Visit TanningTruth.com - the source for scientifically supported material on the balance between the benefits and risks associated with ultraviolet light exposure and suntanning.
TANNING PRICES
20 Minute per Session Price
$5
MINUTE PACKAGES
115 Minutes
$25
150 Minutes
$35
200 Minutes
$45
*ALL MINUTE PACKAGES expire in a 6 month time frame.
After the 6 month expiration time, we reserve the right to consider the remaining time invalid.
CONSECUTIVE DAY PACKAGES
30 Consecutive Days
$30
60 Consecutive Days
$60
90 Consecutive Days
$90
ALL CONSECUTIVE DAY packages are to used within the specified 30,60,90-day time frame.
We now offer Gift Cards!! Call 301-868-2622 or Email for details.
---
EXPRESSIONS THRU COLOR WITH BELINDA
240-486-2495

Please Call the Salon or book nail appointments thru:
www.vagaro.com/expressionsthrucolor1
NAIL CARE
Manicure
$15.00
Under Dryer Manicure
$20.00
Manicure with Gel
$30.00
Gel Manicure with Soak Off
$35.00
Polish Change
$10.00
Manicure & Pedicure
$45.00
Gel Nail Removal (Nails)
$ 5.00
French with Gel
$10.00
FOOT CARE
Pedicure
$35.00
Pedicure with Gel
$45.00
Toe Design (Big Toe)
$5.00
Pedicure with Callus Treatment
$45.00
Special Care Pedicure (Medical)
$45.00
Weekly Pedicures
$100.00
French with Gel
$15.00
Polish Change-Feet
$10.00
Polish Change-Feet with Gel
$20.00
NAIL ENHANCEMENTS
Acrylic Gel Nail Fill-in package
$38.00
Acrylic Full Set
$35.00
Acrylic Full Set w/ Gel Polish
$35.00
Acrylic Removal
$10.00
Acrylic Color Full Set
$45.00
Dip Full Set
$40.00
Dip Fill (close to same/exact color)
$30.00
Dip Maintenance
$10.00
Dip French
$50.00
Hard Gel with Gel Polish
$60.00
Encapsulated Acrylic Ombre Nails
$65.00
ADDITIONAL SERVICES
Cut Down
$3.00
Nail Replacement
$5.00
Gel Nail Removal (Toes & Nails)
$10.00
Extra Length
$10.00
Shape-Coffin/Stiletto/Almond
$10.00
Broken Glass-per Nail
$2.00
French w/ Regular Polish
$10.00
All Nail Designs
$15.00
Nail Design per Nail
$2.00
Chrome
Per Nail $2.00/ All $15.00
Sugaring/ Marbling-per Nail
$2.00
Smoke Nail Design
$2.00
Rhinestones-per Nail
$5.00
Marbling-per Nail
$2.00
Foiling-per Nail
$2.00
Mermaid Nail-per Nail
$5.00
Cat Eye-per Nail
$2.00
KIDS SERVICES (12 & UNDER)
Kids Mani
$10.00
Kids Mani w/gel
$20.00
Kids Polish Nails
$ 5.00
Kids Pedi w/gel
$35.00
Kids Polish Feet
$10.00
WAXING
Lip/Eyebrow/Chin
$12.00
Under Arm
$25.00
Hair Force carries the following retail products to maintain that "just from the salon" look at home: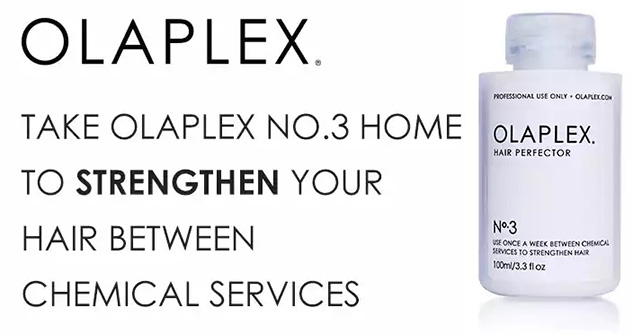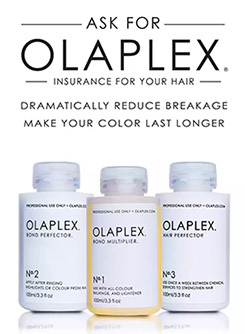 Contact Us
Please tell us what you think about our web site, company, products, or services. Email us or call us with your contact information so we will be able to reach you in case we have any questions.
Employment Opportunities
We are always in need of qualified stylists and nail technicians. Please give us a brief resume and we will contact you. Please feel free to email, call, or visit our salon at any time.
Remember, if your hair isn't becoming to you,
you should be coming to us!
When you are looking for a full service hair, nail, tanning salon for men, women and children call Hair Force first!